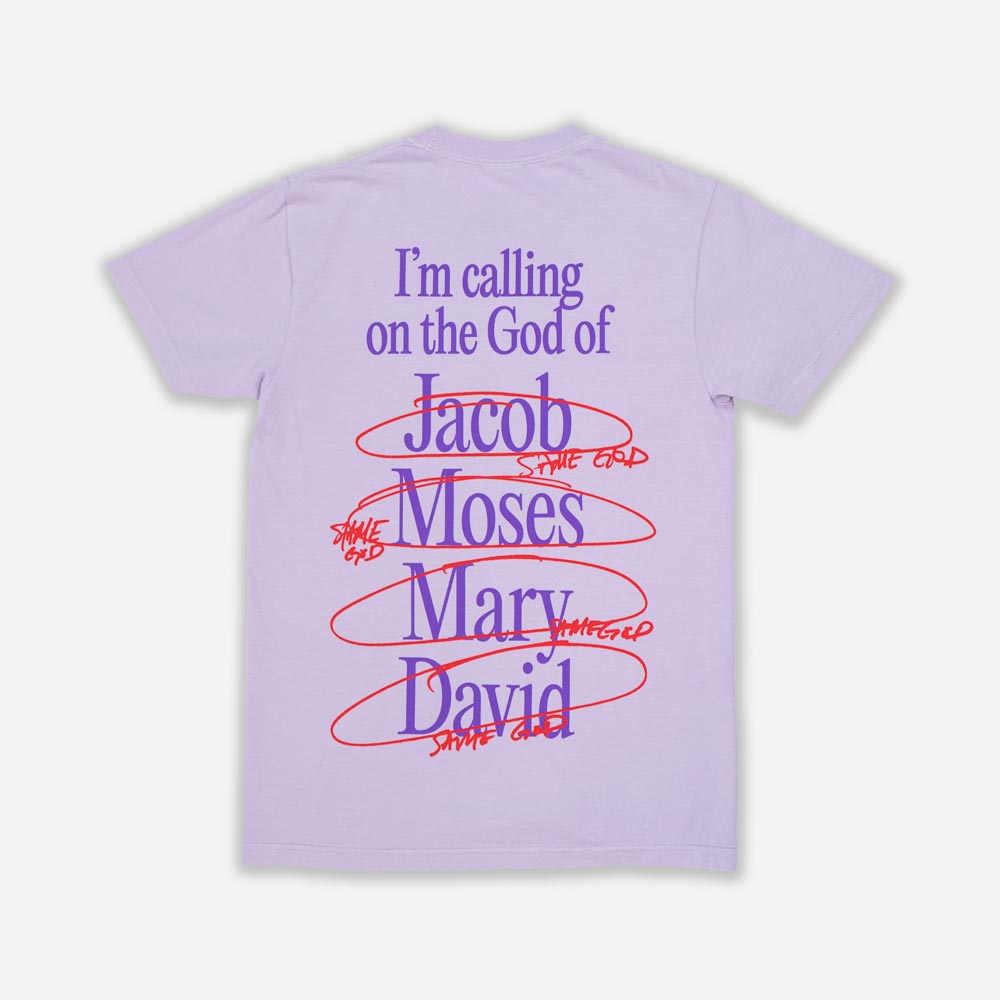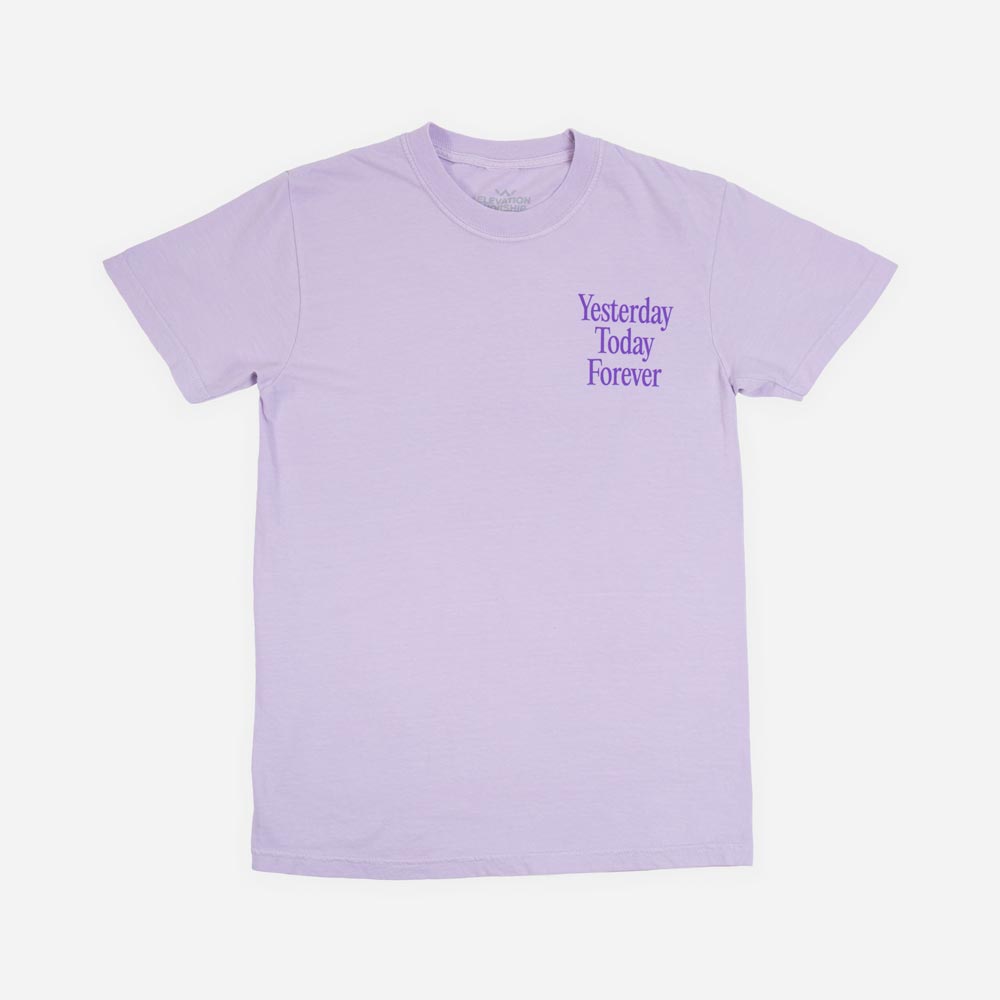 Same God T-Shirt - Orchid
Orchid unisex t-shirt with "Yesterday | Today | Forever" printed in purple on the front. Back features red and purple artwork inspired by Elevation Worship's song "Same God" - "I'm calling on the God of Jacob, Moses, Mary, David." 100% cotton.

Please allow 5-7 business days for processing and handling.