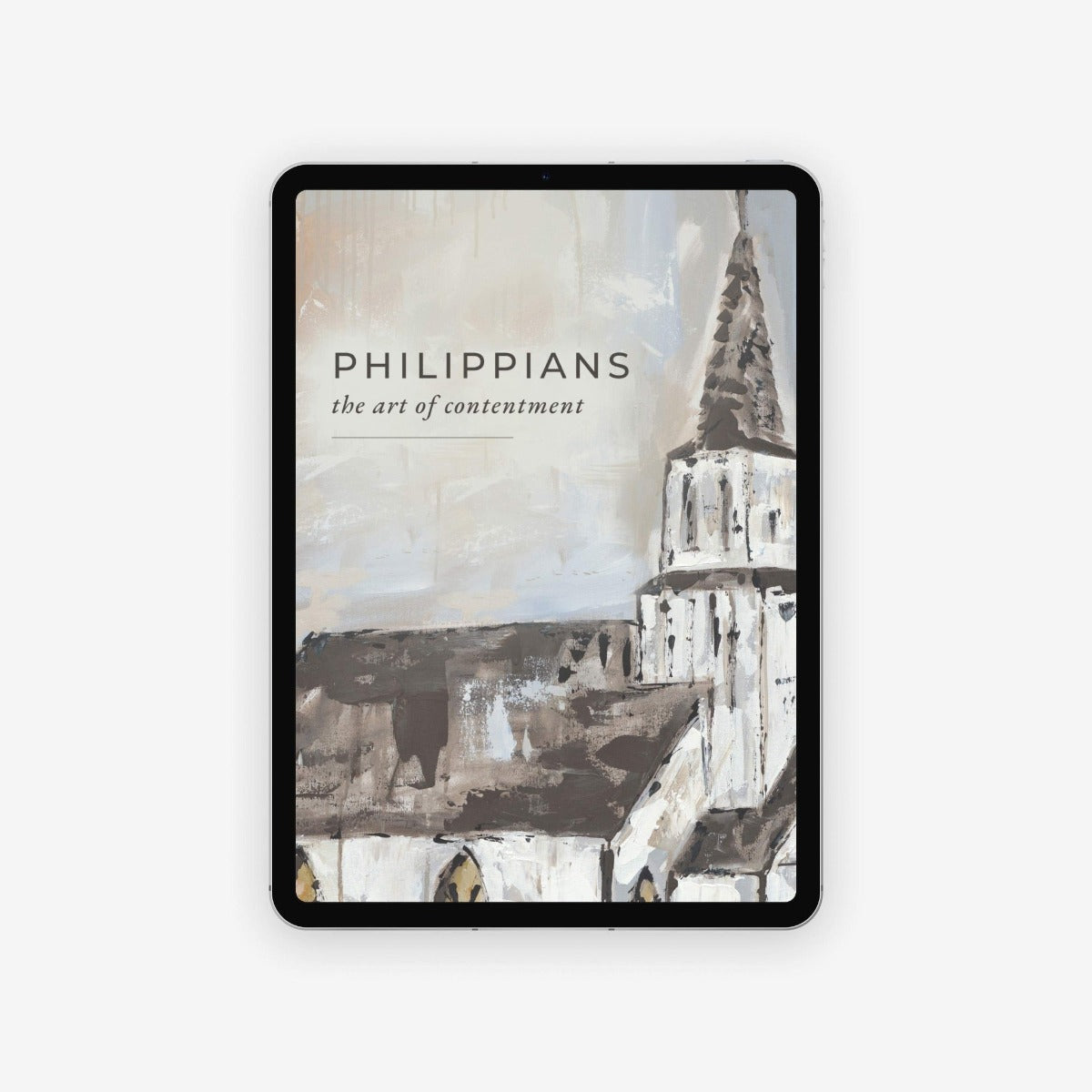 Philippians - Digital Study Book
The Apostle Paul wrote Philippians — one of the most joyful books of the Bible — while he was in prison. No matter what season you are in, there's no better time to learn how to lean on others, grow together, and discover the secret to finding true contentment in any and every situation.
Philippians: The Art of Contentment is a five-week, video-based Bible study with weekly homework. This digital study book contains weekly scriptures and self-guided questions to be completed between group meetings, space for video notes, and additional readings to provide context and insight. When you purchase this study you will receive digital access to the study guide, weekly videos, the leader guide, and other downloadable resources through the study site using a unique login key. Look for this key in your confirmation email after purchasing the study. Learn more about this study  HERE.
The study is for men, women, young, old, married, or single — everyone can participate. While this study can be done alone, it's best experienced with others! To join an eGroup from anywhere in the world, CLICK HERE. If you are already in an Elevation eGroup, connect with your eGroup Leader to see if your group is participating and to get more details.
 If you have further questions, please contact us at studies@elevationchurch.org.