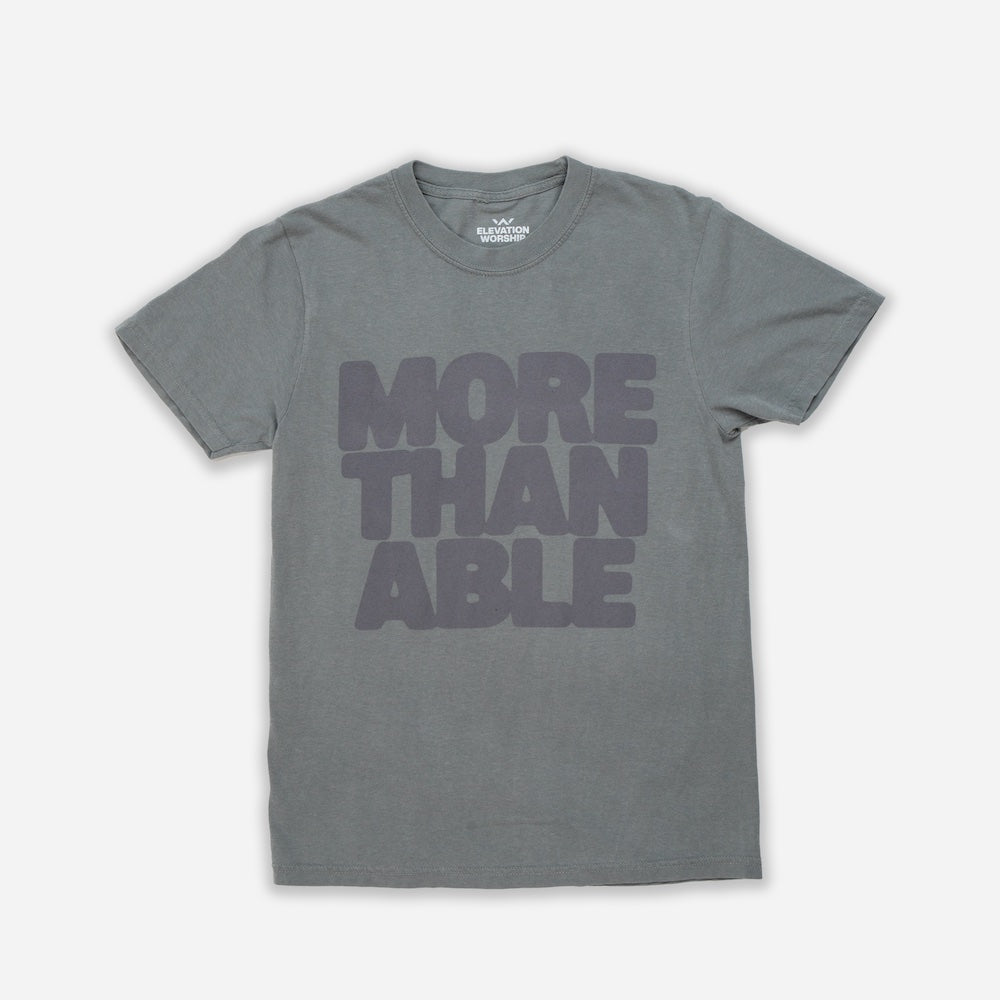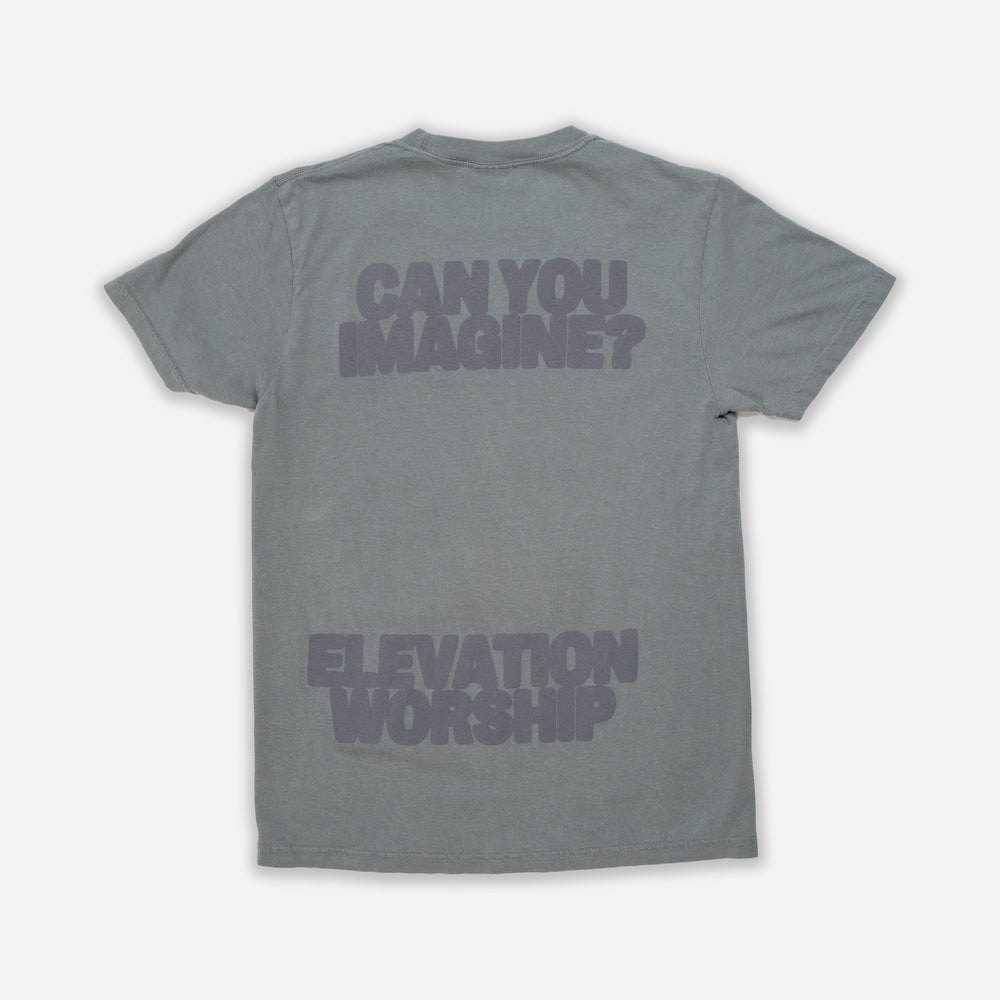 More Than Able Grey T-Shirt - CAN YOU IMAGINE?
Grey unisex t-shirt inspired by Elevation Worship's song "More Than Able" from the album CAN YOU IMAGINE? Front features "MORE THAN ABLE" in grey print. "CAN YOU IMAGINE?" and "ELEVATION WORSHIP" are printed on back in grey. 100% cotton. 
First model is 5'8" and wearing size L. Second model is 6' and wearing size 2XL.
Please allow 5-7 business days for processing and handling.