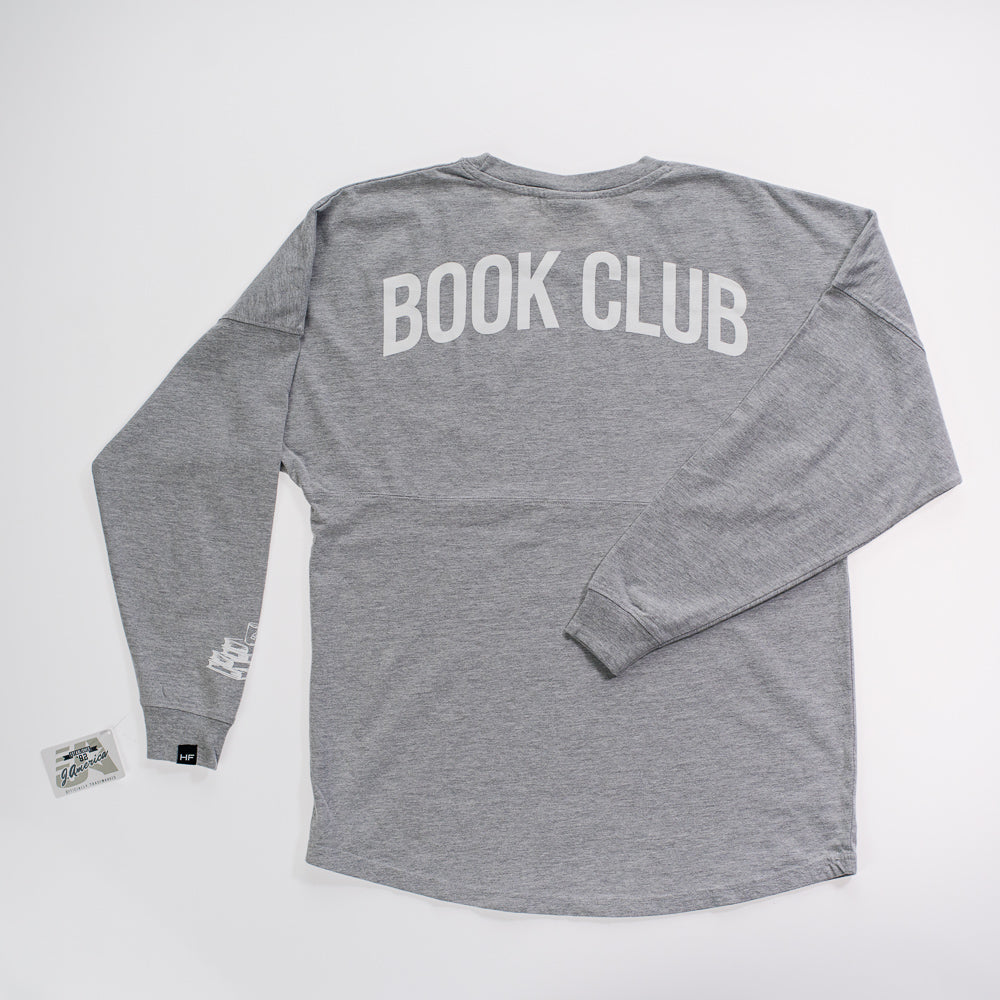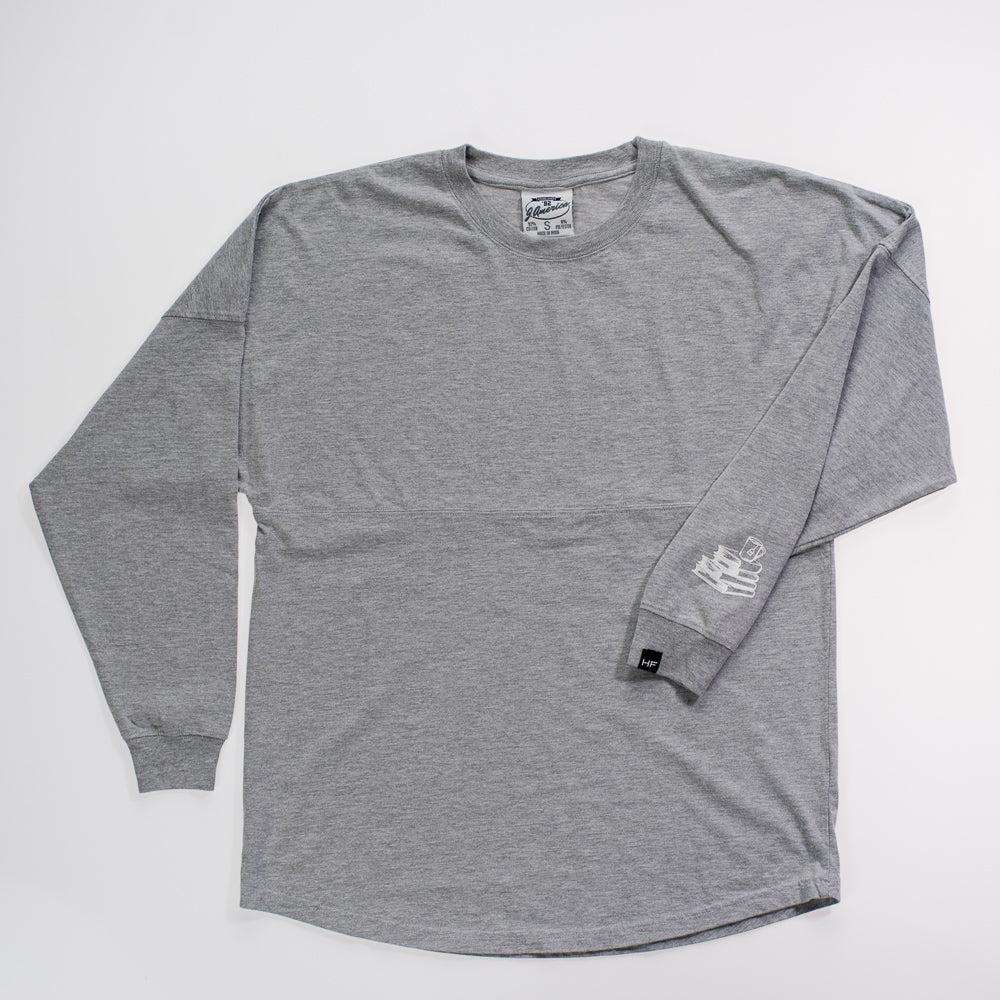 Holly Furtick Book Club Jersey
Show your Book Club pride. Unisex long sleeve grey jersey t-shirt with BOOK CLUB printed on the back in white print. Stack of books on the left sleeve cuff. 92/8 cotton/polyester blend. 
Join the Holly Furtick Book Club as we talk about some of Holly's favorite books with some of her favorite authors. Join us as we read through fiction, nonfiction, mystery, and more. You can sign up at 
www.HollyFurtick.com/bookclub
.
All proceeds from this merchandise will go to supporting Dolly Parton's Imagination Library. For more information, please visit 
imaginationlibrary.com
. 
Please allow 5-7 business days for processing and handling.