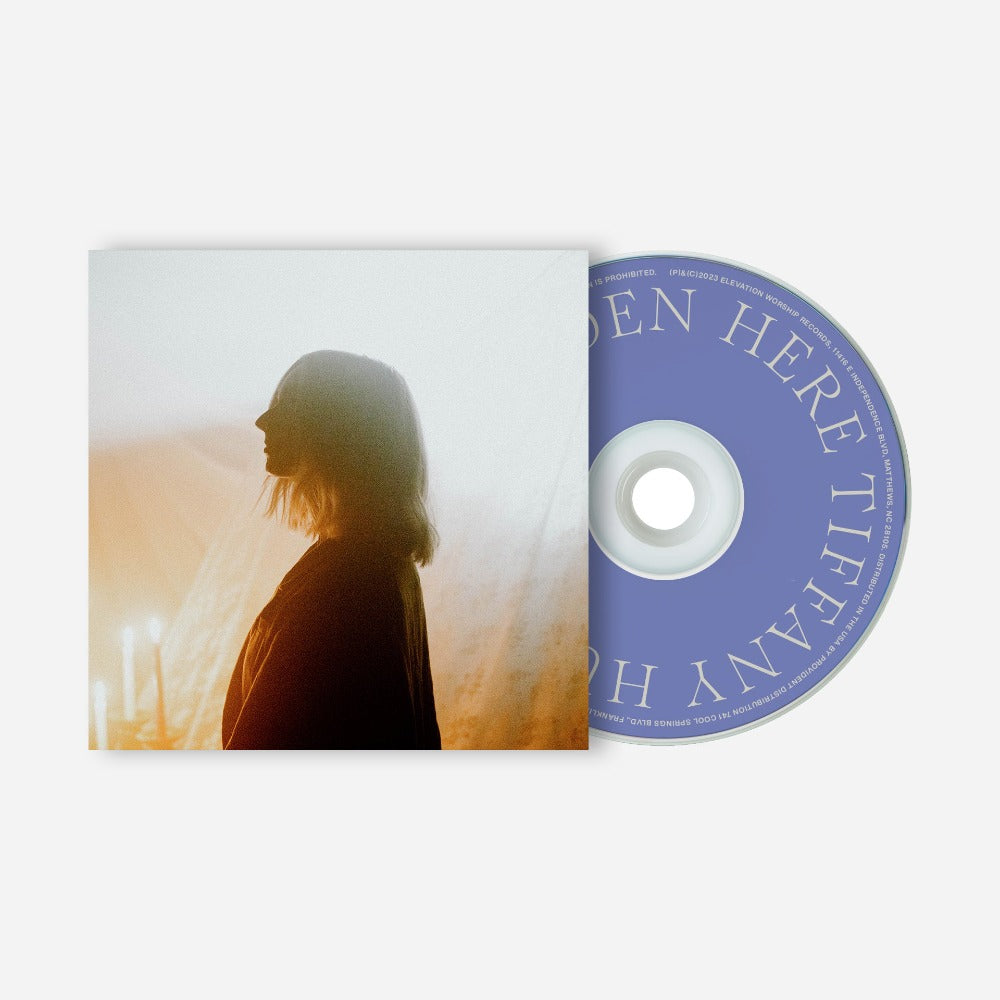 Hidden Here - CD
Hidden Here is the first solo album from Tiffany Hudson, an award-winning songwriter, member of Elevation Worship, and worship leader at Elevation Church. This project highlights a personal and devotional style with more of an individual worship focus as opposed to corporate worship. Tiffany says, "Hidden Here deals with the tension we face in desiring to be seen and known by others. The time with God that no one else sees is often the most sacred and holy. There is such a priceless value in remaining under the shadow of the Almighty. I pray it encourages the listeners to remain hidden in Him and find their true reward in Him. "

The album also features special guest appearances from worship leader Steffany Gretzinger on the song "Break The Bottle," which they co-wrote together. Mitch Wong and Joe L Barnes lend their voices to the song "Togetherness," which they co-wrote about a cry for unity in an often divided culture. Other co-writers on the project included Amanda Cook, Jason Ingram, and Josh Holiday. 

Tracklist:
1. I'll Be Ready
2. Hidden Here
3. Music To My Ears
4. Break The Bottle
5. Obey
6. Togetherness
7. Tears
8. Vow My Love
This item is available for Pre-Order and will begin shipping July 21.
Please allow 5-7 business days for processing and handling.
Click here
to purchase the I'll Be Ready Crewneck.