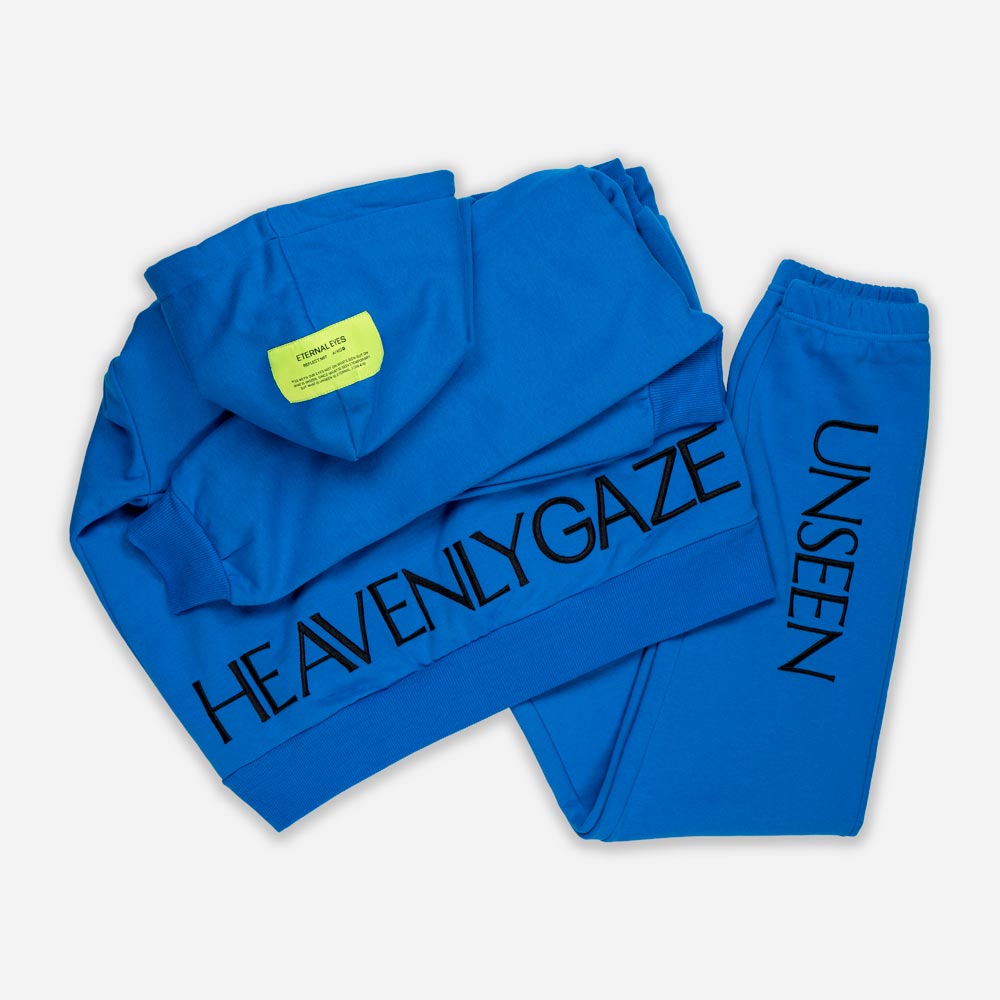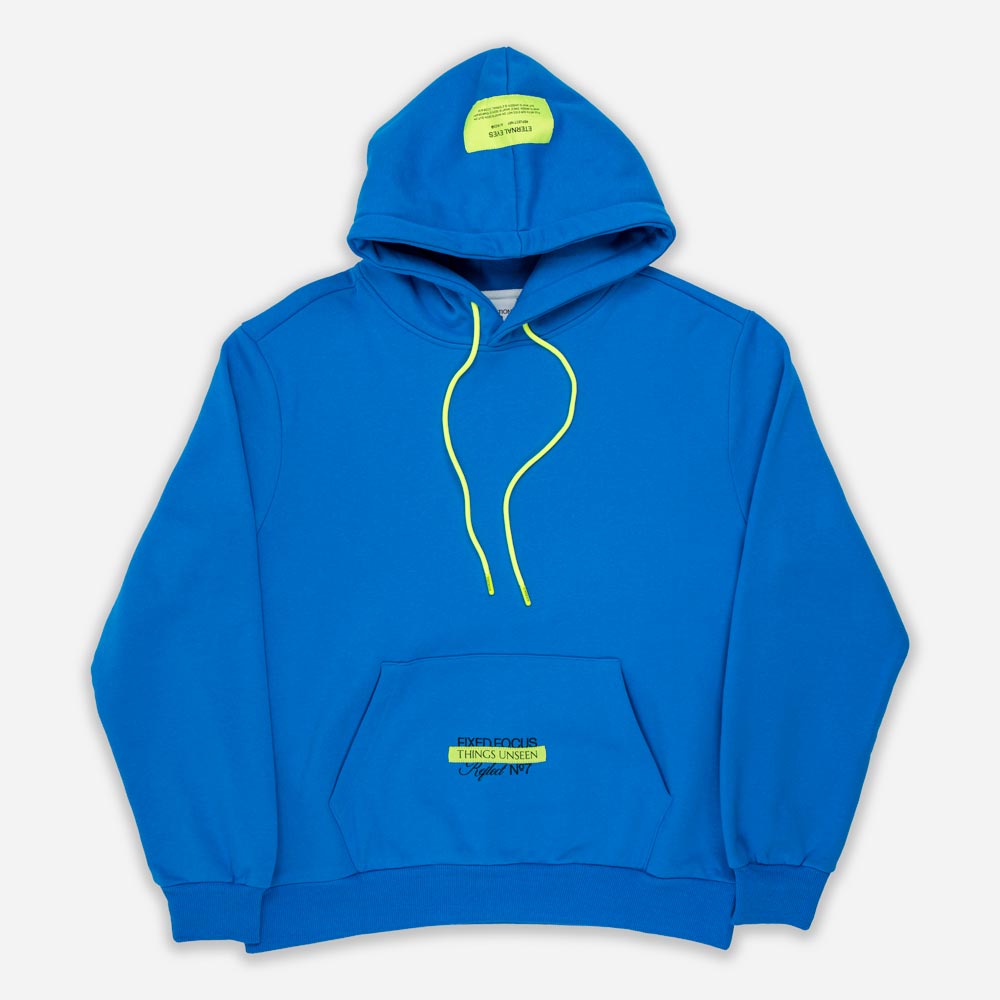 Heavenly Gaze Sweatset Bundle
Limited Release.
Heavenly Gaze Hoodie - Electric blue hoodie with front lower pocket that features "FIXED FOCUS" and "Reflect No7" embroidered in black with a neon yellow woven label overlay that says "THINGS UNSEEN". Neon yellow strings with "THINGS UNSEEN" printed on the ends in black. On the back is the scripture of 2 Corinthians 4:18 and underneath is "HEAVENLY GAZE" embroidered in black. The top of the hood has a neon yellow woven label with "ETERNAL EYES", the Reflect logo, and the scripture reference for 2 COR. 4:18. 65/35 cotton/polyester blend.
Unseen Sweatpants - Electric blue fitted sweatpants with side pockets and front waist drawstrings. "UNSEEN" is embroidered in black on the front lower right leg. Back has pocket with neon yellow woven label featuring "THE UNSEEN COLLECTION" "REFLECT A/W 23".  65/35 cotton/polyester blend. If between sizes, we recommend choosing one size up.
Model is 5'6" and wearing a size L Heavenly Gaze Hoodie and size 2XL Unseen Sweatpants.
Please allow 5-7 business days for processing and handling.