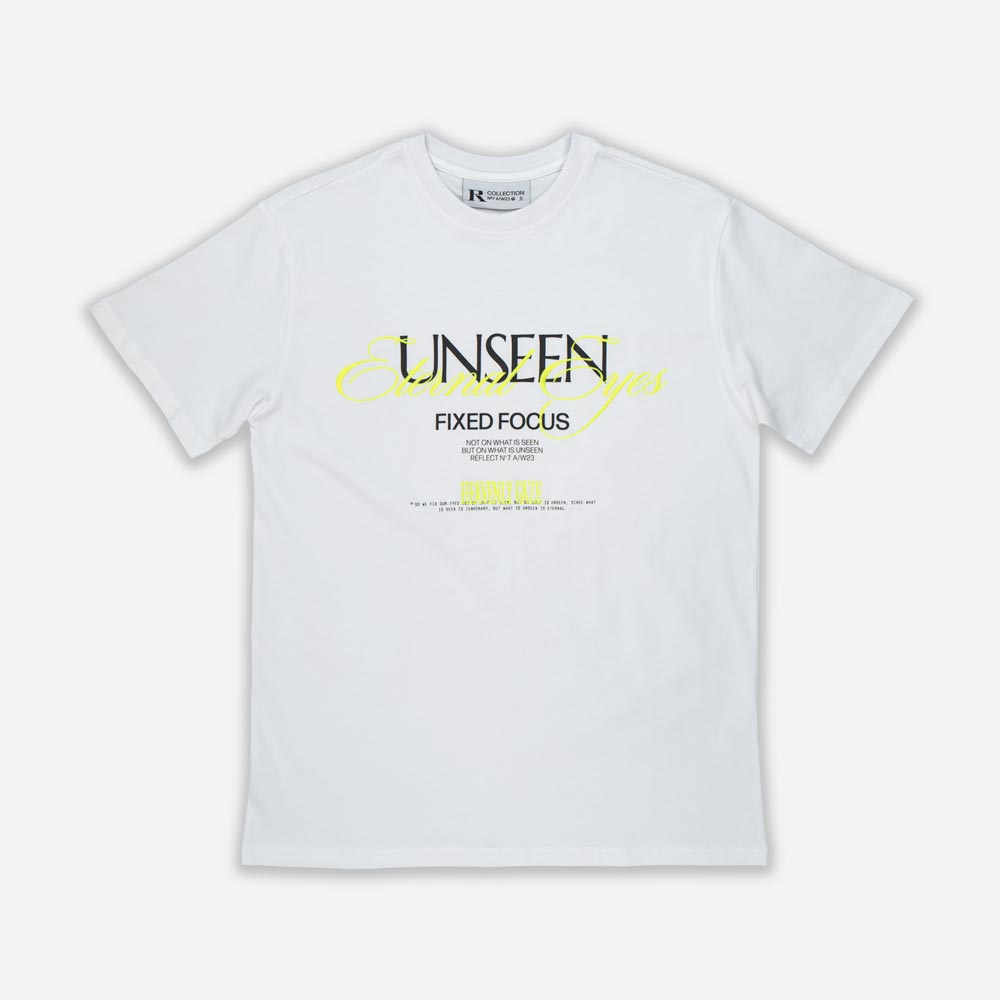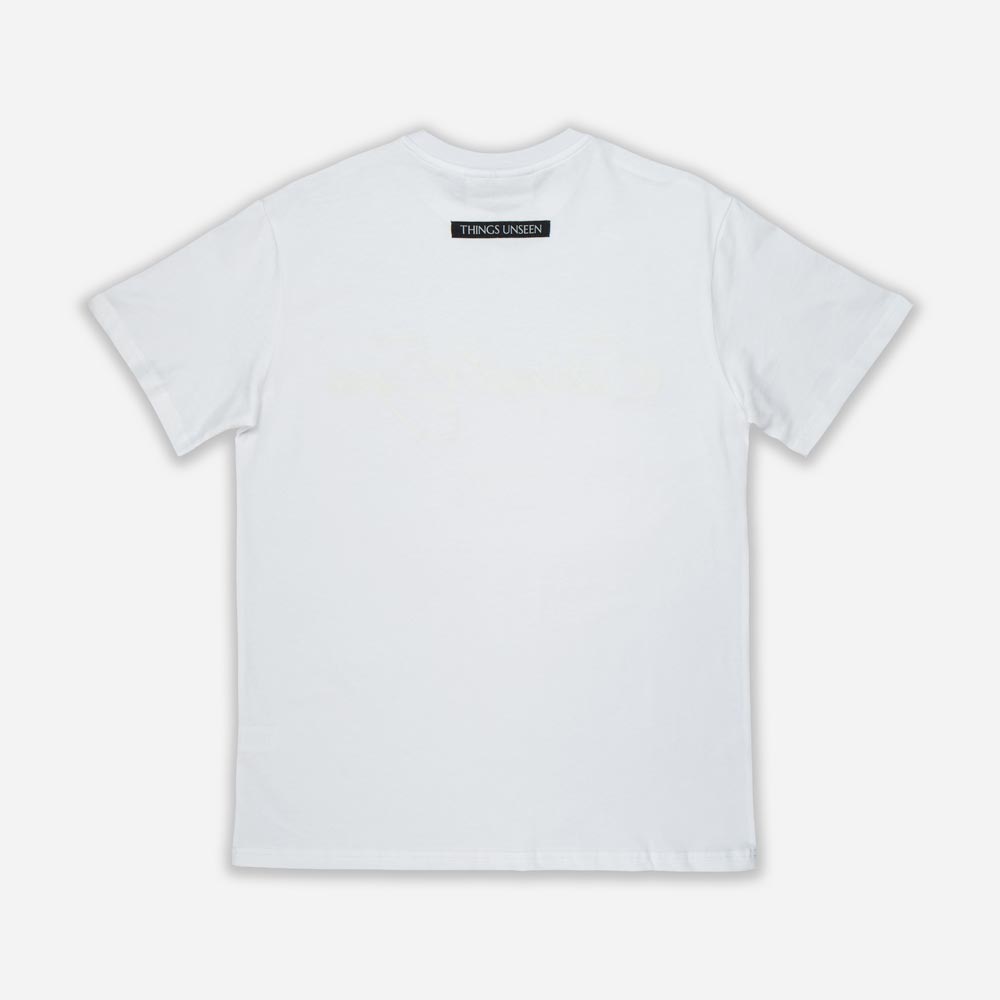 Fixed Focus T-Shirt
Limited Release. White heavyweight t-shirt with "UNSEEN", "FIXED FOCUS", and 2 Corinthians 4:18 printed in black on the front featuring a neon yellow embroidery overlay that reads "Eternal Eyes" and "HEAVENLY GAZE". Back features a "THINGS UNSEEN" woven label. Relaxed fit with longer length. 100% cotton.

Model is 5'6" and wearing size S.
Please allow 5-7 business days for process and handling.