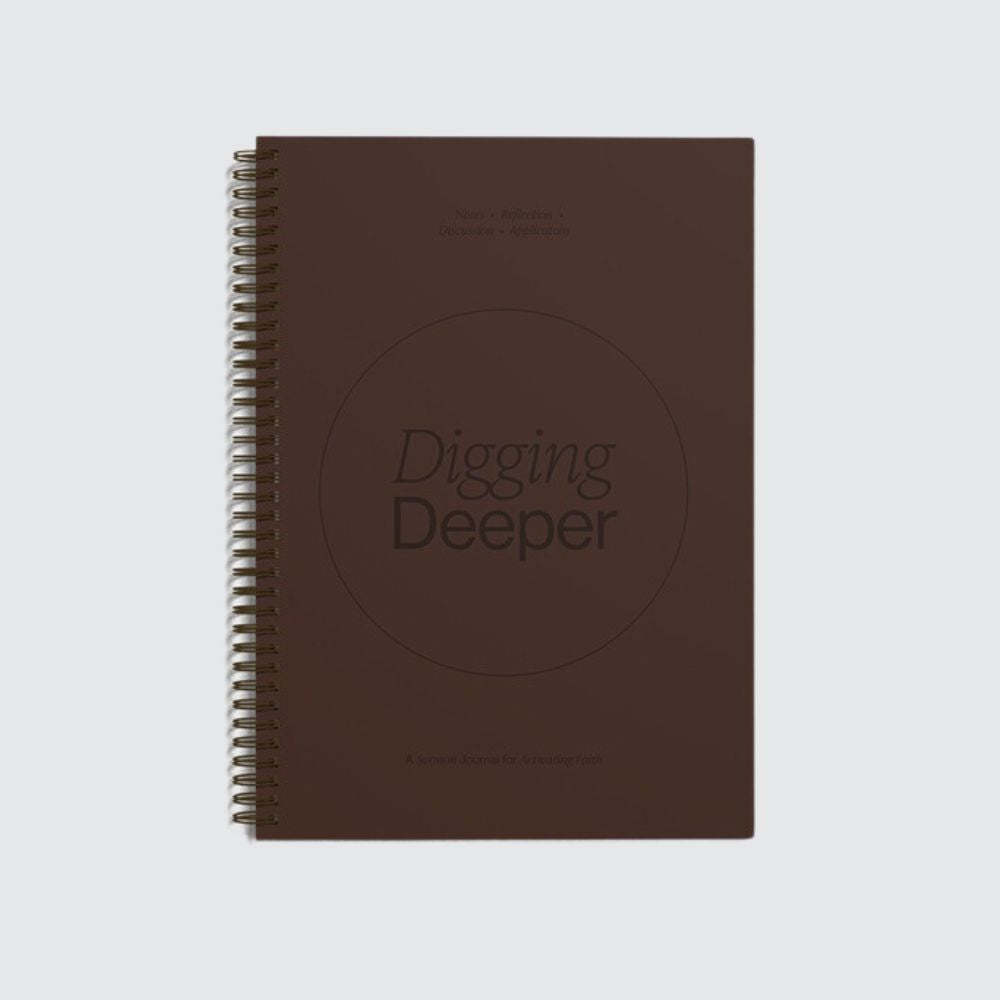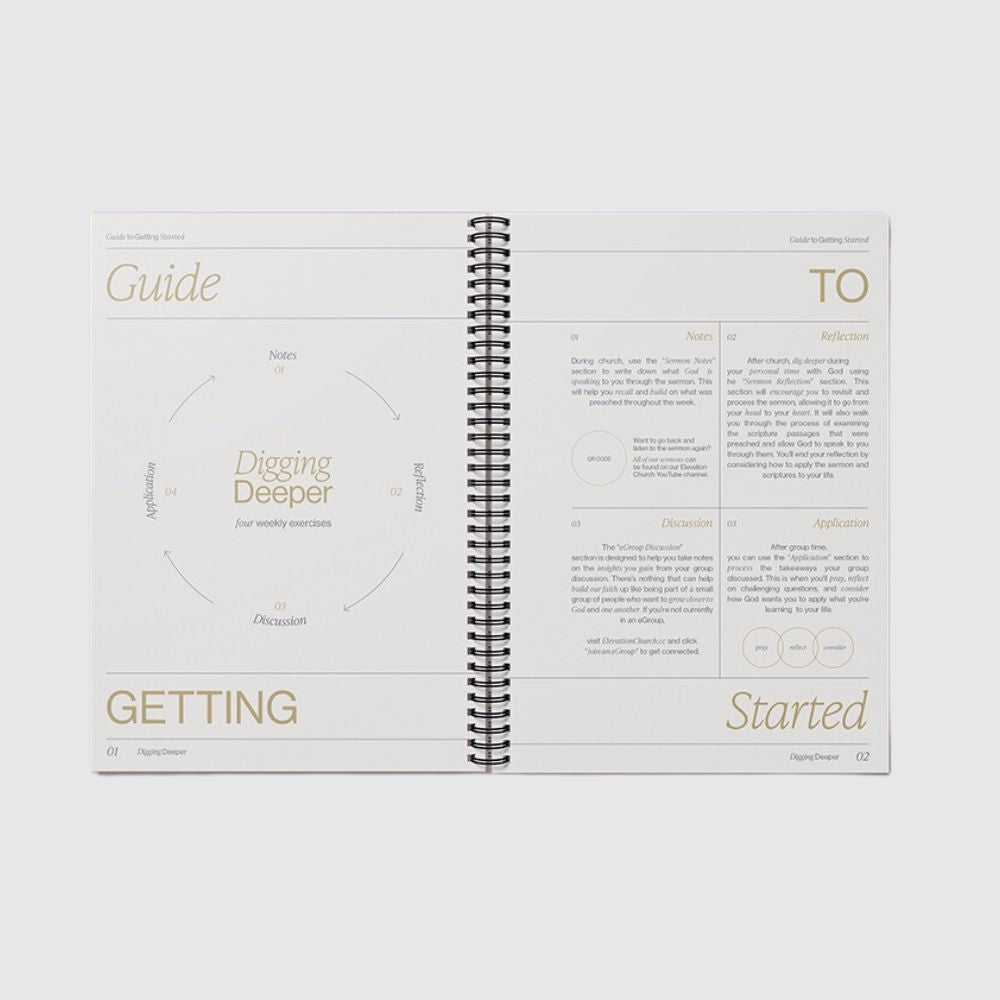 Digging Deeper Journal: A Sermon Journal for Activating Faith
The Digging Deeper Journal is a tool to help you get the most out of what God is teaching you each week through the sermons. It contains easy-to-follow exercises to help you dig deeper — taking notes in church, reflecting on God's Word, discussing what God is teaching you, and applying what you learned. 
This journal is for men, women, young, old, married, or single — everyone can participate. We created this journal with Elevation eGroups in mind, so it is best experienced with others! To join a Sermon Discussion eGroup from anywhere in the world, CLICK HERE. If you are already in an Elevation eGroup, connect with your eGroup Leader to see if your group is participating and get more details.
If you have further questions, please contact us at studies@elevationchurch.org.
Please allow 5-7 business days for processing and handling.