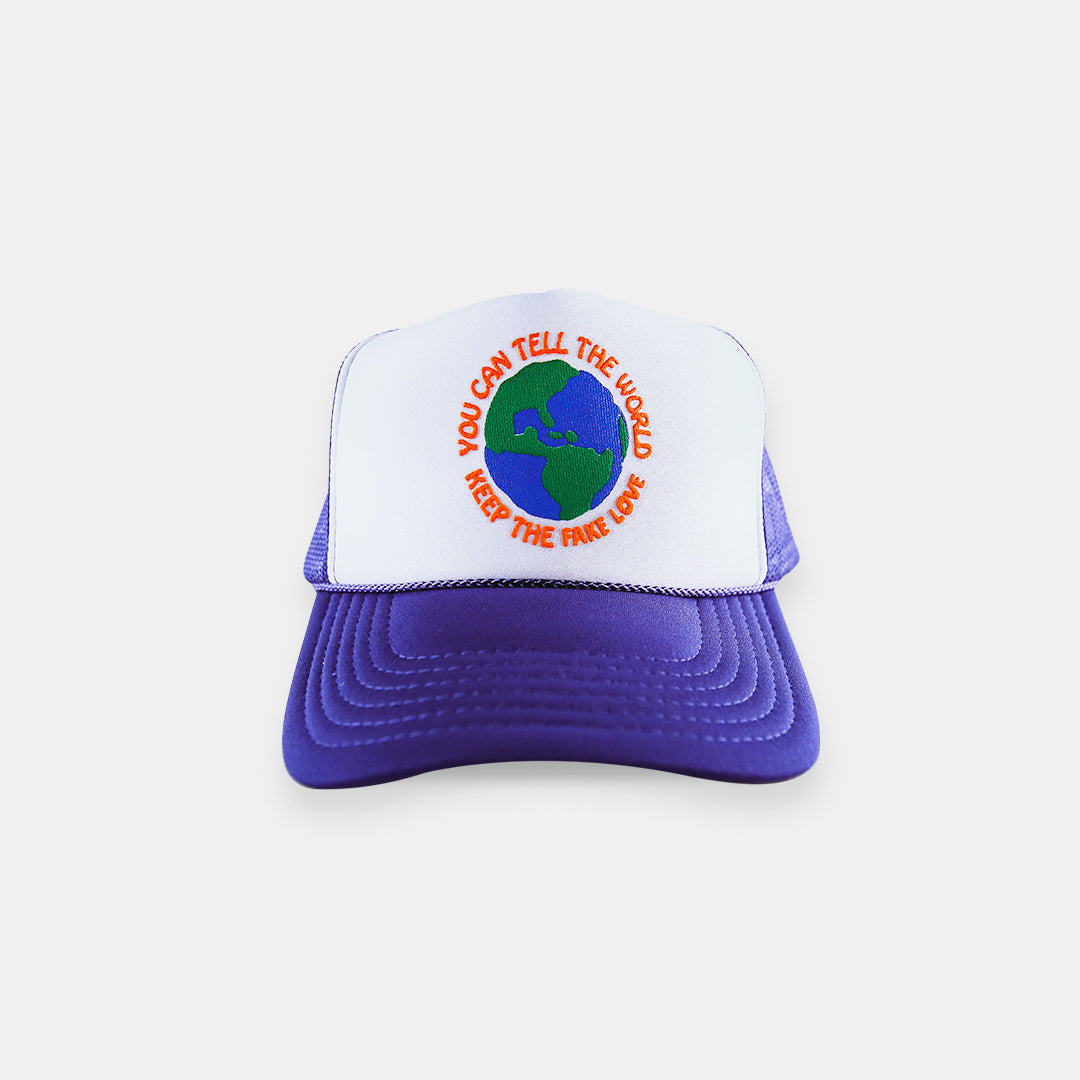 Fake Love Trucker Hat - Purple
Five panel purple and white trucker hat with built-in matching color sweatband. Adjustable closure. "YOU CAN TELL THE WORLD KEEP THE FAKE LOVE" is printed in puff on the front.  
This item is inspired by the song "Fake Love" from ELEVATION RHYTHM's album Growing Pains. 
Please allow 5-7 business days for processing and handling.