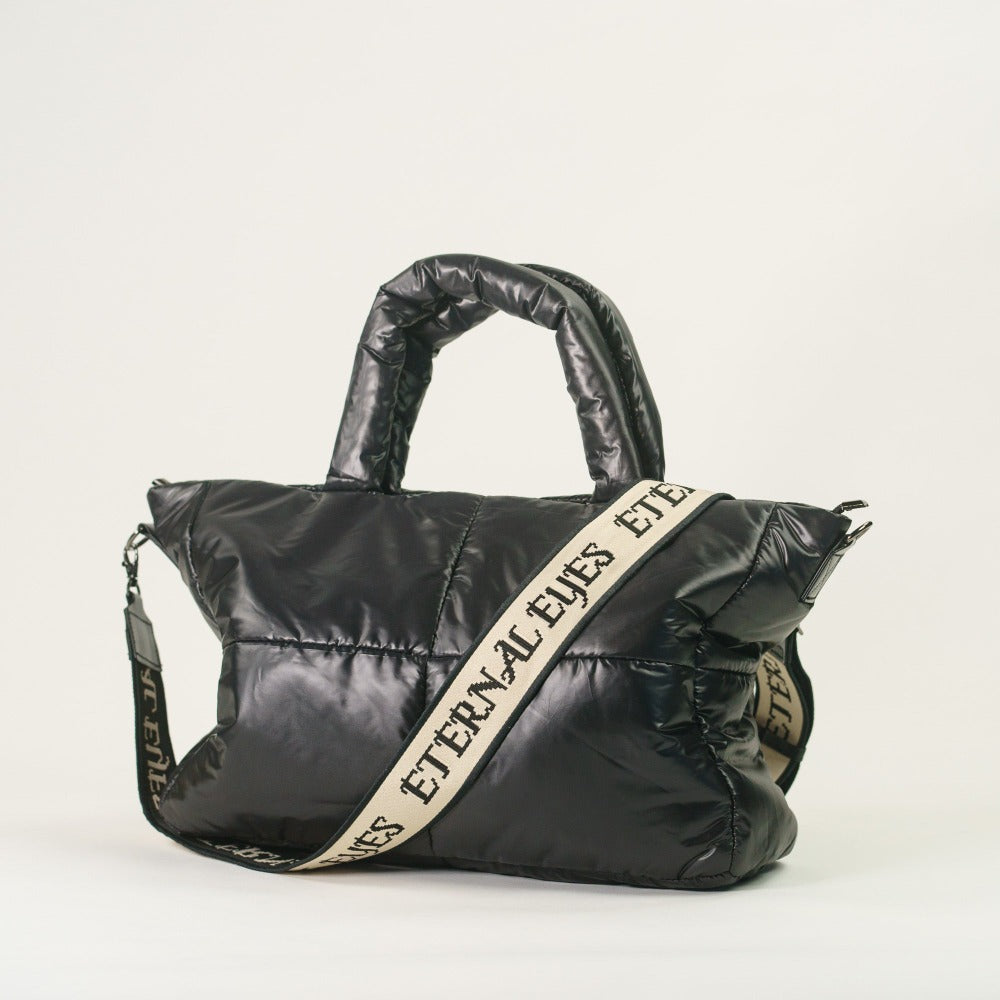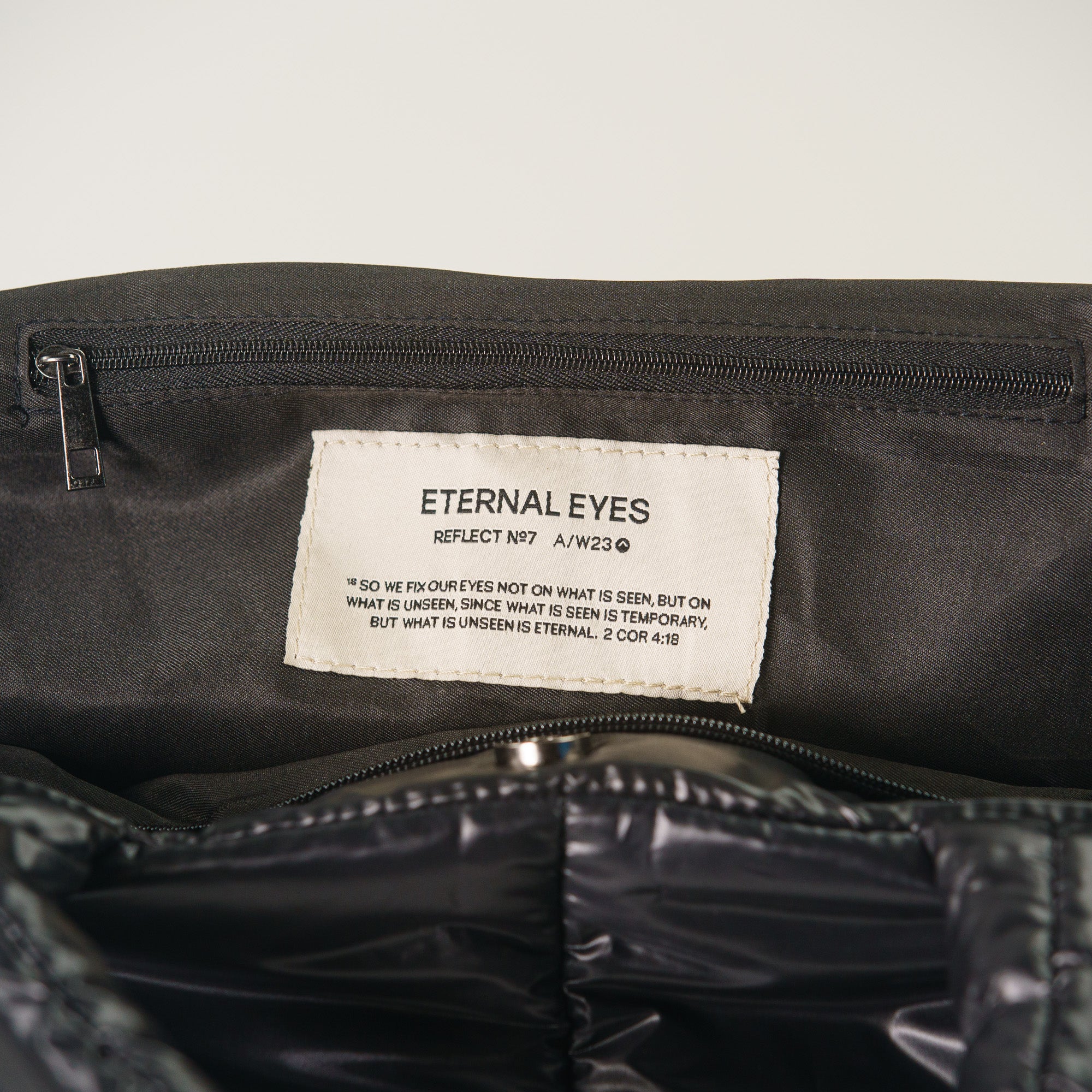 Eternal Eyes Puffer Bag
Limited Release. Black puffer bag with cream and black embroidered strap that reads "ETERNAL EYES". Cream woven label on the inside says "ETERNAL EYES" with 2 Corinthians 4:18 printed in black beneath it. 100% polyester with down cotton filling.
Please allow 5-7 business days for process and handling.