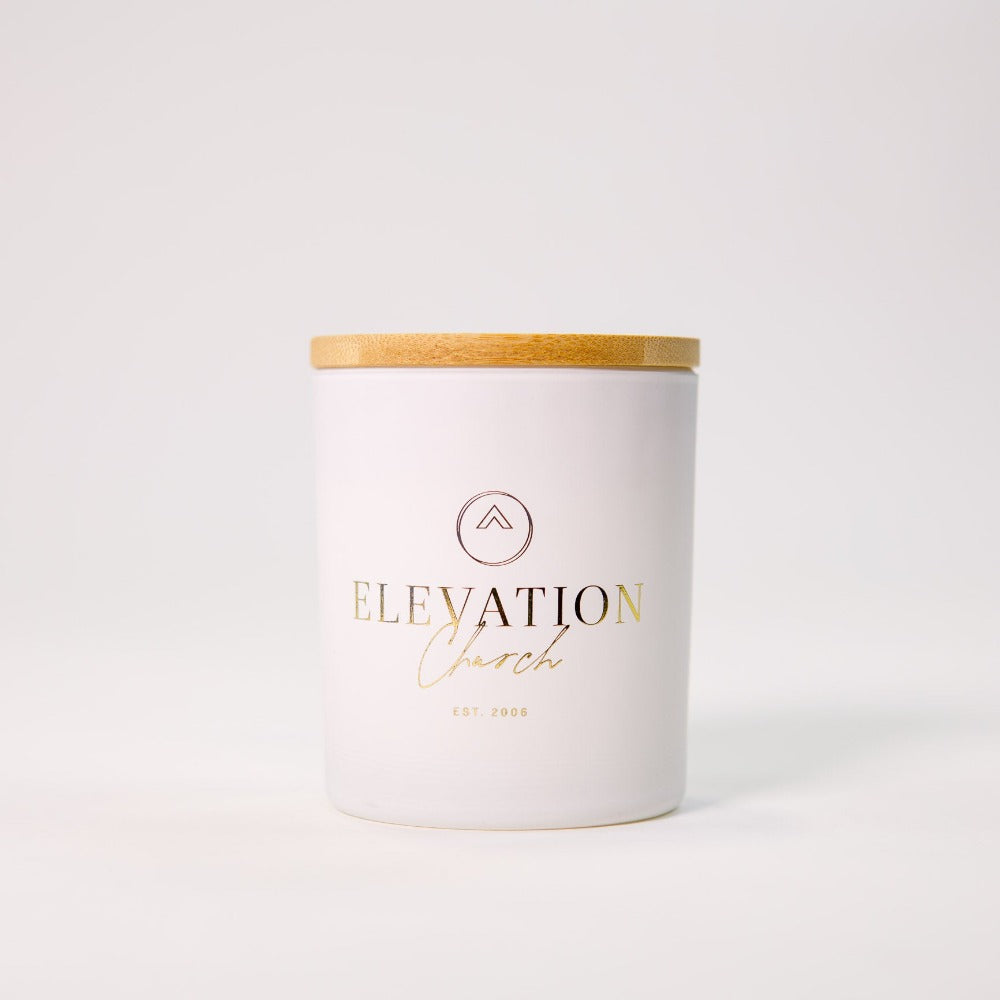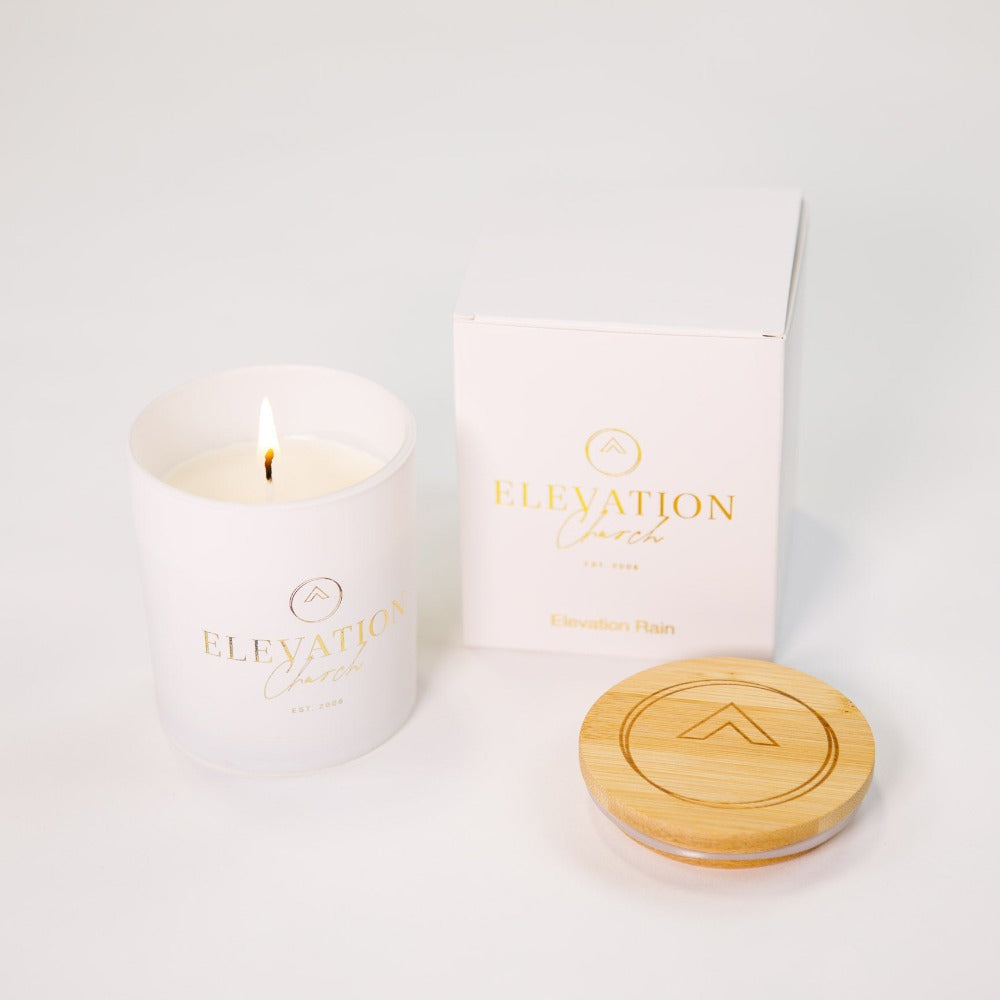 Elevation Rain Candle
7.8 oz white candle with gold artwork featuring signature Elevation Rain scent. Candle is 100% natural soy wax with 42 hour total burn time. Natural color lid features Elevation logo engraving with "SEE WHAT GOD CAN DO THROUGH YOU."
Please allow 5-7 business days for processing and handling.