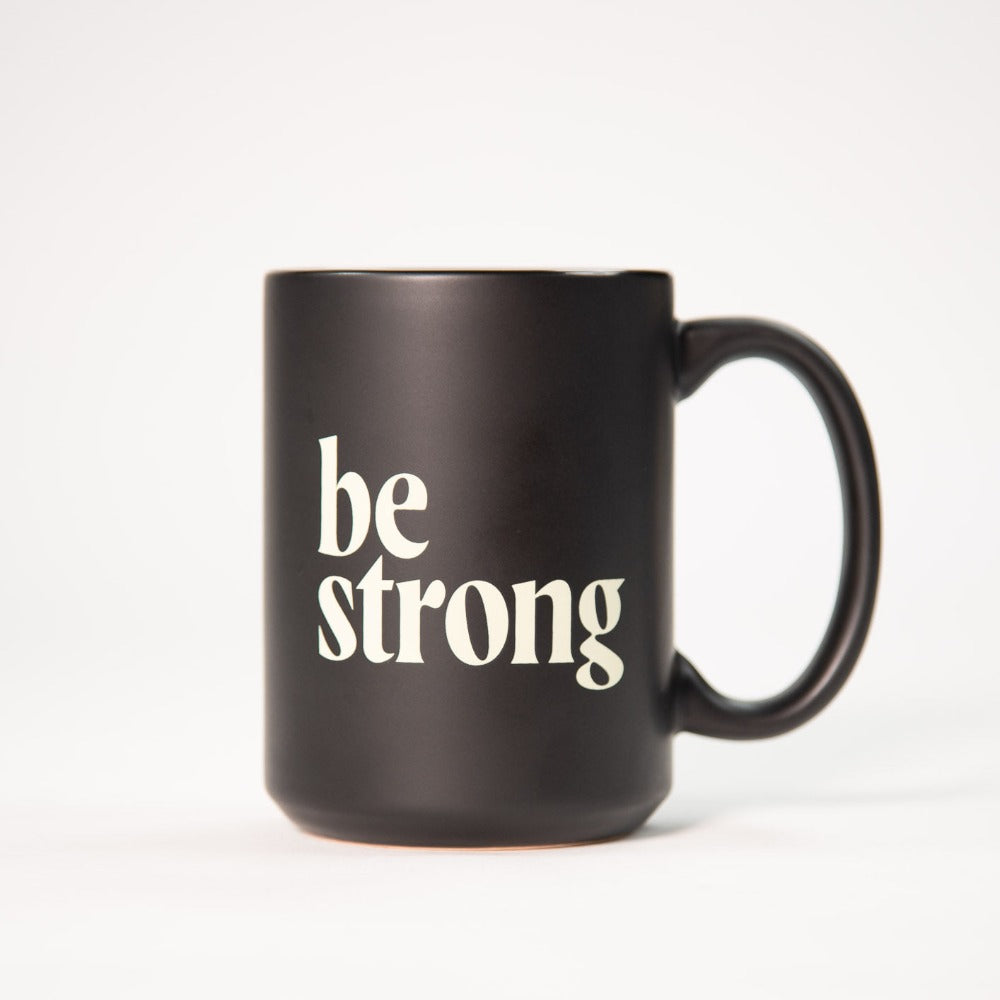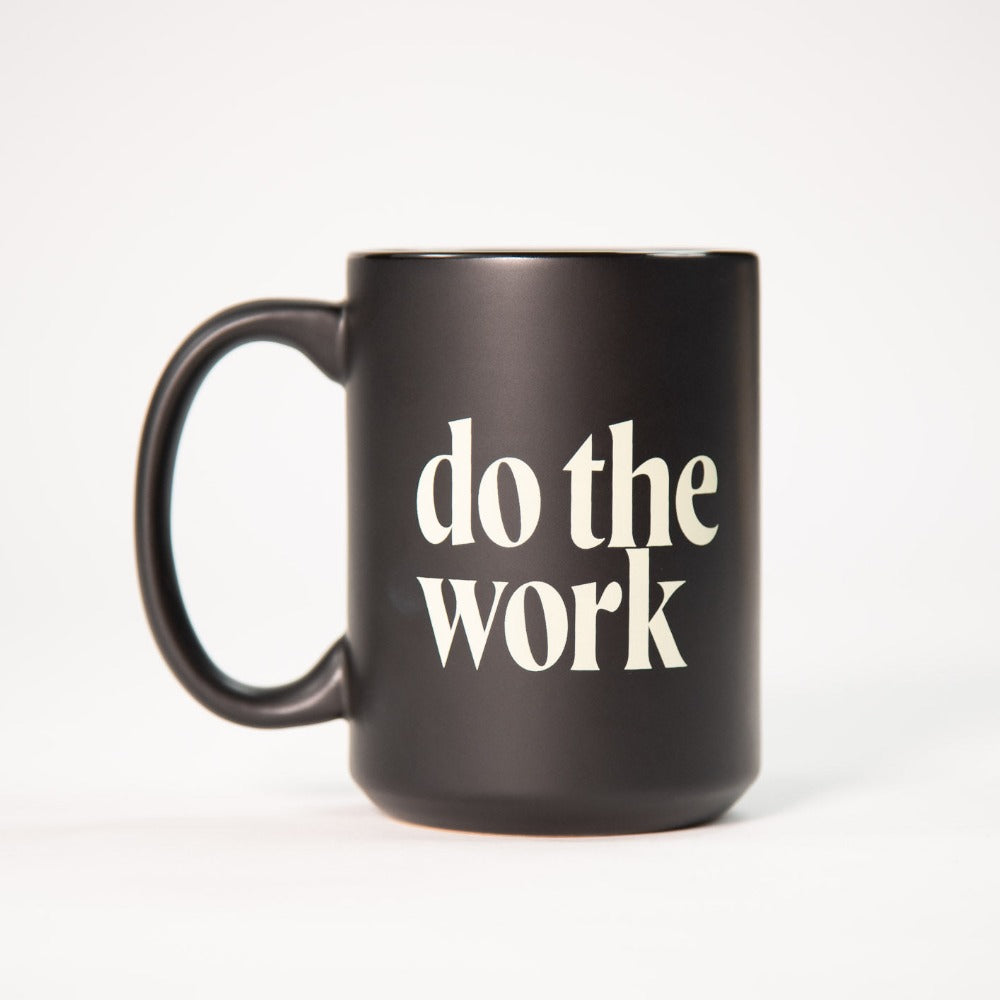 Be Strong and Do The Work Mug
Single oversized 15 oz. matte finished black ceramic mug. One side says "be strong" and other side says "do the work" in cream print. Mug is microwave safe and hand wash only.
Inspired by 1 Chronicles 28:20. Featured in Pastor Holly Furtick's sermon "Sudden Strength" and Pastor Steven Furtick's sermon "It Works in Reverse"

Please allow 5-7 business days for processing and handling.