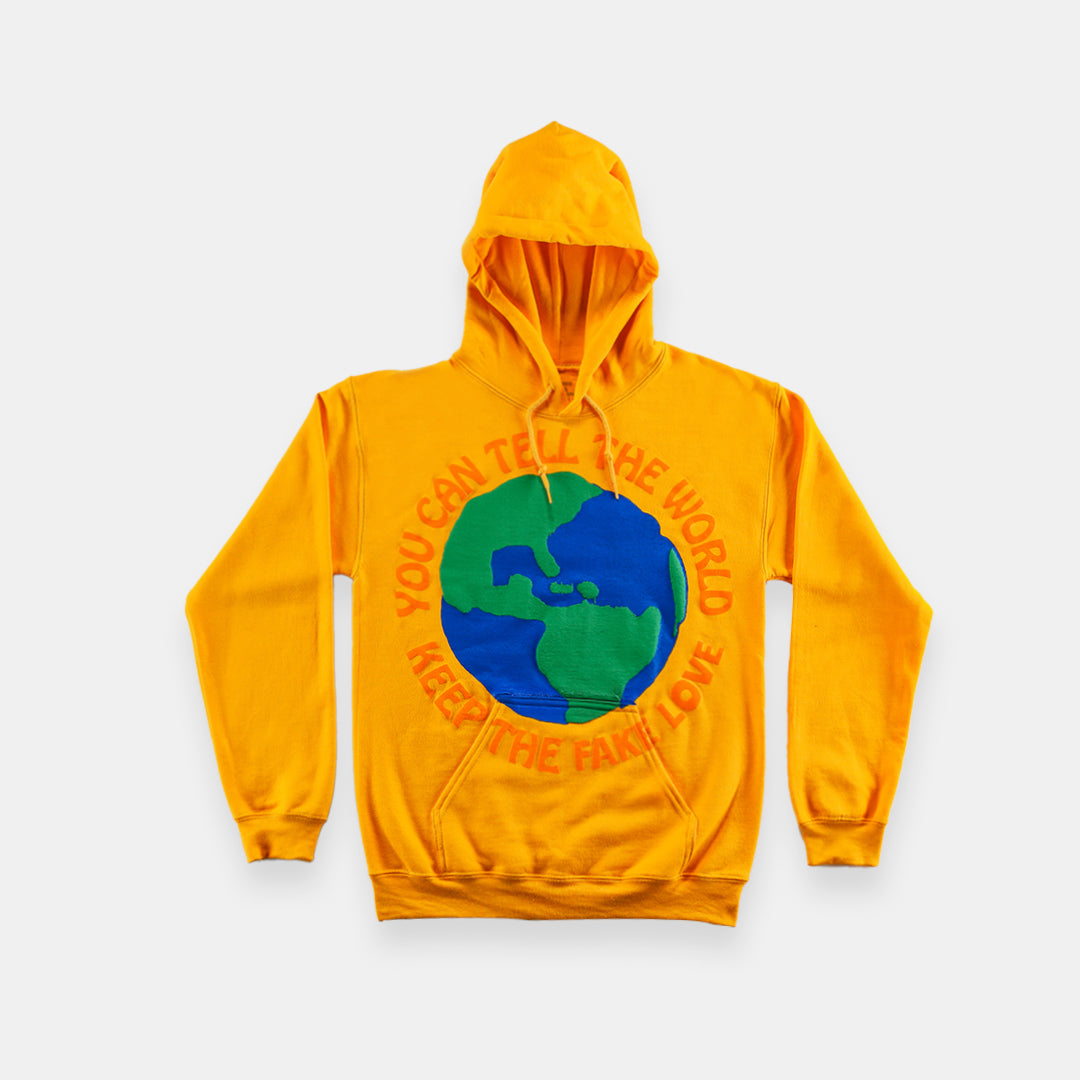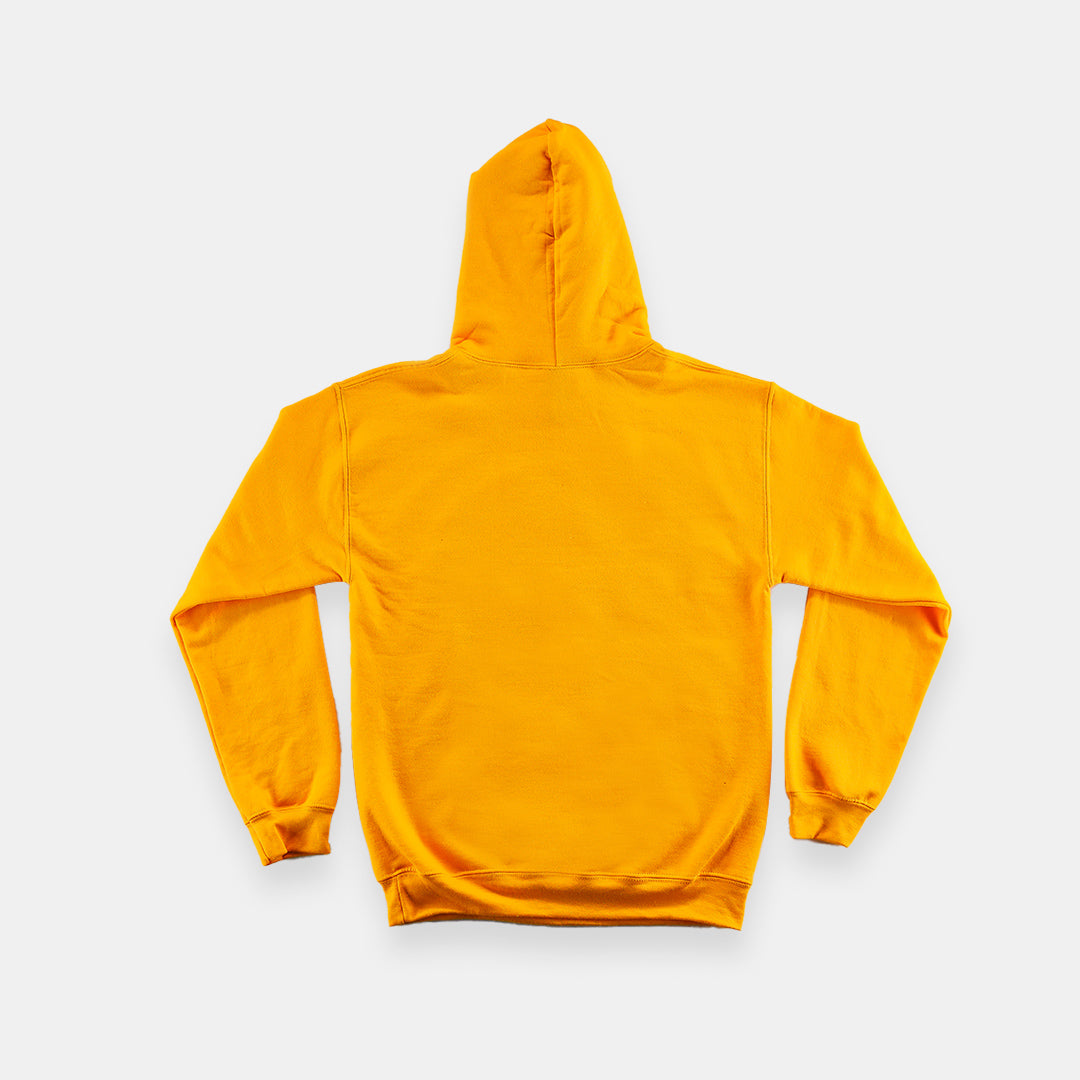 Fake Love Hoodie
Gold unisex hoodie with "YOU CAN TELL THE WORLD KEEP THE FAKE LOVE" printed in puff on front. 40/60 cotton/polyester blend. This item is inspired by the song "Fake Love" from ELEVATION RHYTHM's album Growing Pains.

First model is 6'1" and wearing size XL. Second model is 5'5" and wearing size L. 
Please allow 5-7 business days for processing and handling.