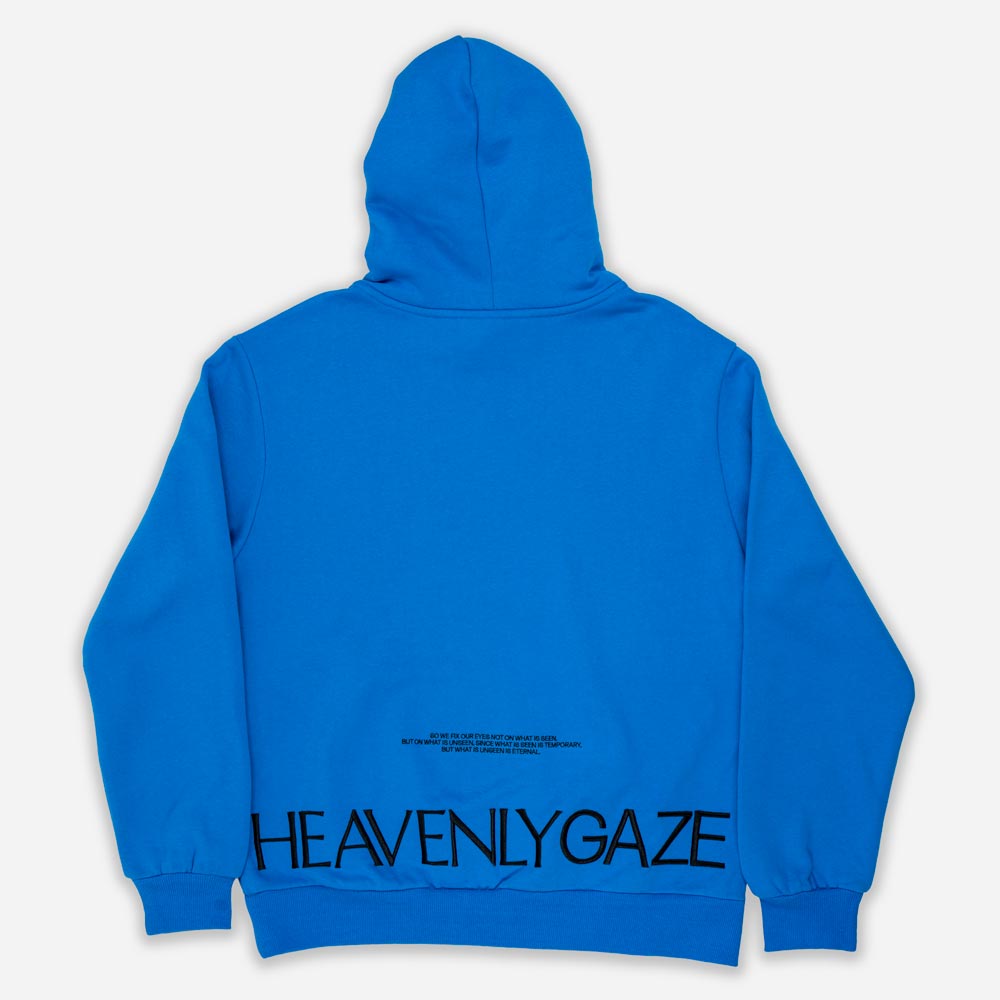 Heavenly Gaze Hoodie
Limited Release. Electric blue hoodie with front lower pocket that features "FIXED FOCUS" and "Reflect No7" embroidered in black with a neon yellow woven label overlay that says "THINGS UNSEEN". Neon yellow strings with "THINGS UNSEEN" printed on the ends in black. On the back is the scripture of 2 Corinthians 4:18 and underneath is "HEAVENLY GAZE" embroidered in black. The top of the hood has a neon yellow woven label with "ETERNAL EYES", the Reflect logo, and the scripture reference for 2 COR. 4:18. 65/35 cotton/polyester blend.
First model is 5'7" and wearing size L and second model is 5'6" and wearing size L.
Please allow 5-7 business days for processing and handling.