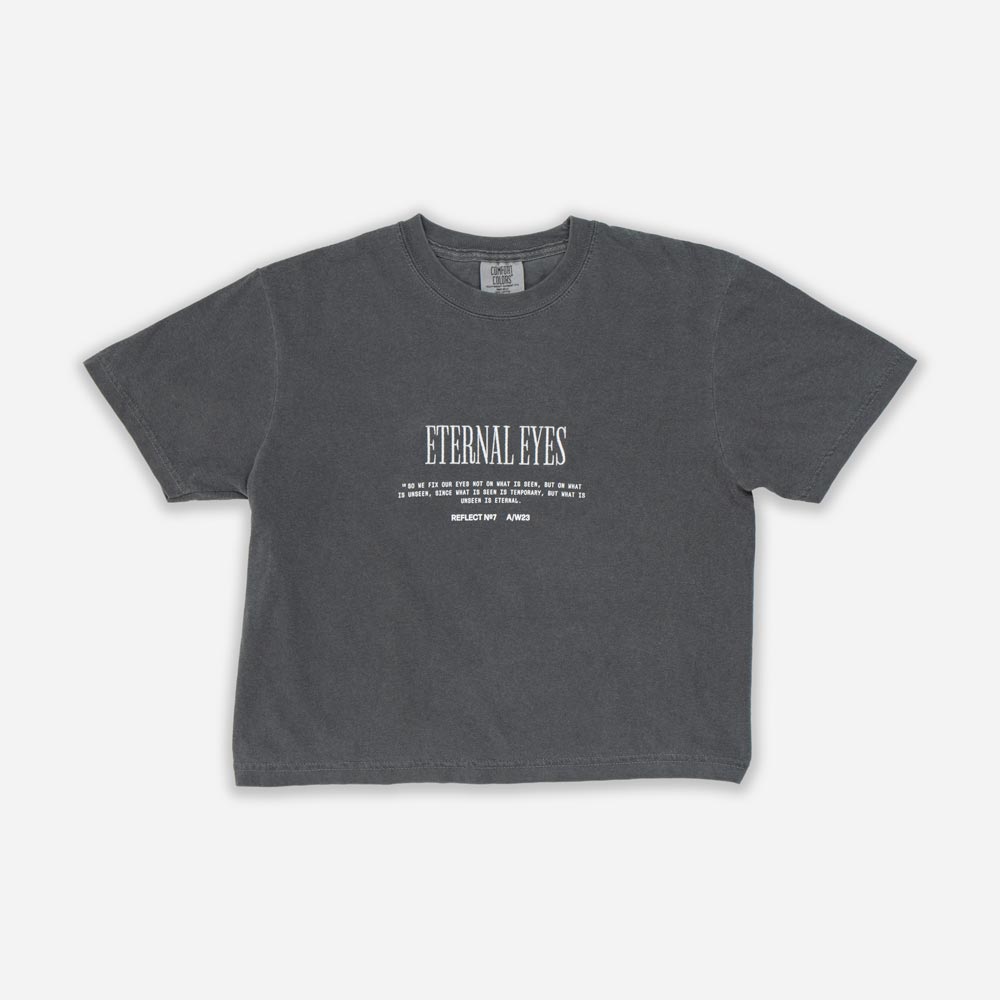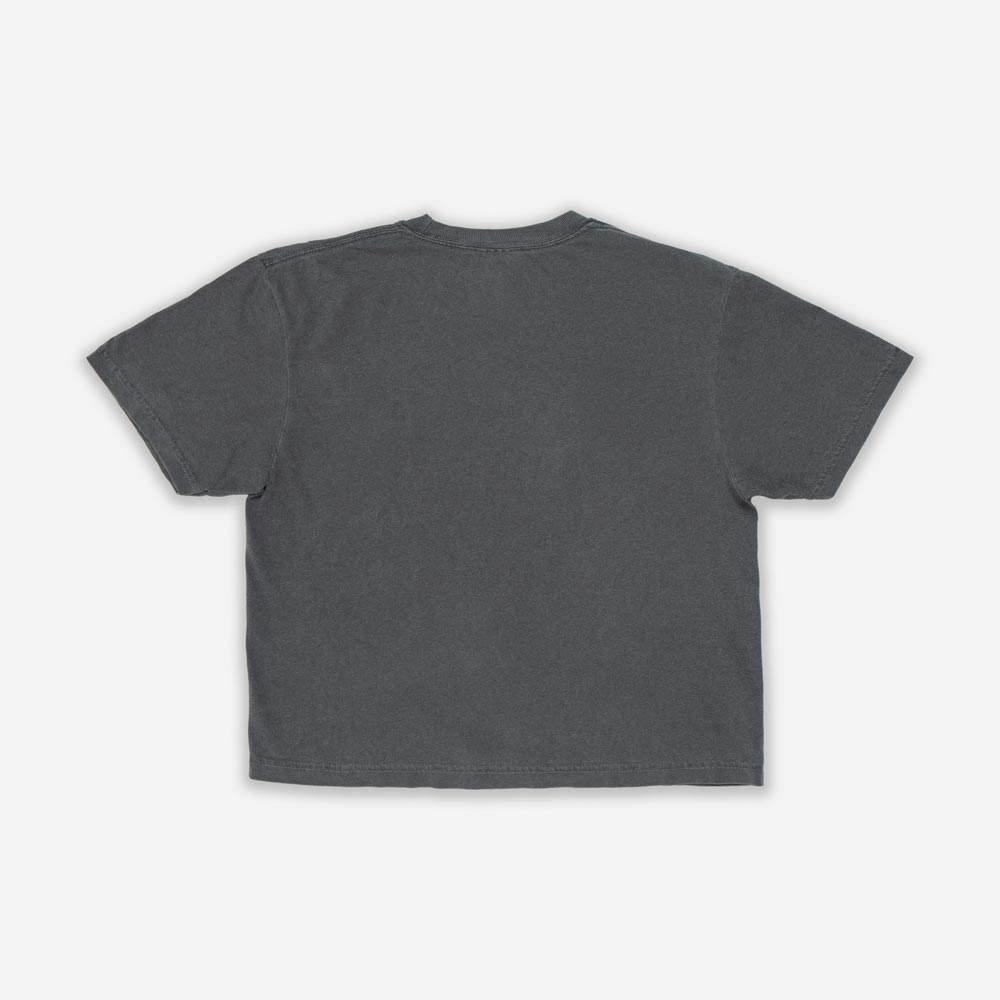 Eternal Eyes Crop T-Shirt
Limited Release. Vintage black crop t-shirt with "ETERNAL EYES" embroidered in white on the front with 2 Corinthians 4:18 and "REFLECT No7 A/W23" printed in white beneath it. Relaxed fit and shorter length. 100% cotton.
Model is 5'7" and wearing size M.
Please allow 5-7 business days for process and handling.